Diana – Classic Sex Doll 4′11" (152cm) Cup D Gel filled breast Extra busty Ready-to-ship
incl. sales taxes, free shipping, customs fees for the U.S. and certain regions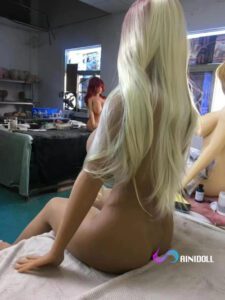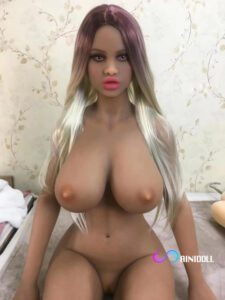 Shipping Notes:
This doll comes with standing feet for free.
The doll will be shipped from the TX warehouse by UPS or FedEx usually within 24-48 hours after we receive the order
For Canadian customers, there will be a surcharge to cover the extra shipping cost.
Canadian customers may or may not need to pay C.O.D import tax depending on the Canadian customs. Usually, it's 50 – 100 CAD if you are required to pay for it. You can simply pay it online.
My Story
What's in Package
One Doll with the chosen option
One Doll head with the chosen option
One set of wig with the chosen option
Professional and discreet shipping case
One complimentary gift set:

One piece of sexy lingerie (random selection)
One piece of soft non-staining blanket
One heating tube
One cleaning kit
One comb
One pair of gloves
One extra set of nails (for selected model only)
Warranty
Return Policy
Q & A
Does this doll have the same body as the 4'11" Curvy in build-your-own, or is it a special 4'11" Chubby shape that's not listed there?
Hi Colin, thank you for coming back. No, they are close but not from the same supplier. We haven't listed the "build" option for this supplier yet, but if you want something similar or exactly the same one, we can definitely help. You can email us with what you want. We will tell you if it's doable or not and give you a quote. Thank you again for your interest!
Since you are a return customer, we can also offer you some exclusive discounts as last time.
Parler vous français aimerait faire commande par téléphone Envoyé moi votre numéro s.v.p
Désolé, je ne parle pas français, mais si vous souhaitez commander une poupée, vous pouvez nous envoyer vos questions en français. Nous ferons de notre mieux pour vous aider. Merci!
Only logged in customers who have purchased this product may leave a review.