Anaïs – Classic Sex Doll 5′6" (166cm) Cup C Gel filled breast Ready to ship
incl. sales taxes, free shipping, customs fees for the U.S. and certain regions
Shipping Notes:
This doll comes with standing feet for free.
The doll will be shipped from the LA warehouse by UPS or FedEx usually within 24-48 hours after we receive the order
For Canadian customers, there will be a shipping surcharge to cover the extra shipping cost. All fees are included for the US customer.
Canadian customers may or may not need to pay C.O.D import tax depending on the Canadian customs. Usually, it's 50 – 100 CAD if you are required to pay for it. You can simply pay it online.
My Story
What's in Package
One Doll with the chosen option
One Doll head with the chosen option
One set of wig with the chosen option
Professional and discreet shipping case
One complimentary gift set:

One piece of sexy lingerie (random selection)
One piece of soft non-staining blanket
One heating tube
One cleaning kit
One comb
One pair of gloves
One extra set of nails (for selected model only)
Warranty
Return Policy
Q & A
You can scroll down to see "classic doll" body. It has full measurements.
What is the youngest, most petite doll available?
You can check on our website here or mysmartdoll.com
What size shirts and shirt/shorts would she wear? I'd assume small or extra small from her measurements but not too sure which it is.
Hi Mike,
You can find the appropriate measurement from the product page. Also, you can google "cloth size by height" and find the right size. It's a full size doll so it should be easy to find any outfits.
How tall is she does she talk back
Hi Ronald, thank you for your question. This is the ready to ship model so it can stand but cannot talk. The height of this model is about 5'6.
Time line for ready to ship orders
Thank you, David. You can find the information about the timeline from here. https://www.ainidoll.com/ainidoll-shipping/
Usually, we can provide a tracking number within 24 hours unless it's a weekend or holiday.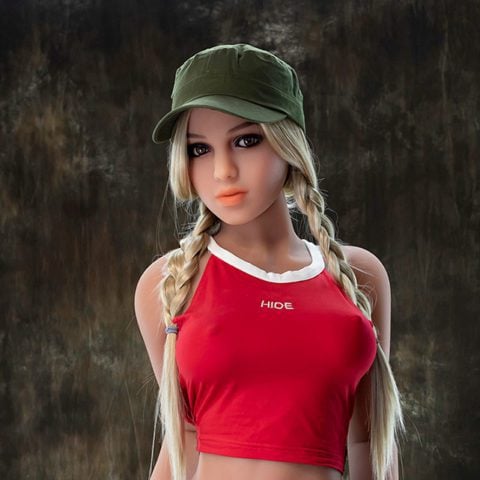 Anaïs – Classic Sex Doll 5′6" (166cm) Cup C Gel filled breast Ready to ship
Your review
* Review is required
Email
* Email is required
Add photos or video to your review