Artificially Intelligent Dolls
Our AINI real-life looking, Artificially Intelligent Dolls are a revolutionary invention built with world-leading technology. We have combined the best features of the female mind and body to bring you an experience like no other on this earth. With the regular product you see on market today, you treat the doll as a toy. With our exceptional services and technologies, your AI doll is going to treat you as a human.
The idea of an AI-enabled doll is not new.  Known as Harmony, the sex robots from California-based Realbotix have been in development since 2016. They can tell jokes, talk dirty, and make realistic noises and facial expressions during sex. However, they're expensive (starting at $8,000). They might be fit in a bedside drawer but they definitely do not fit everyone's wallet. At AINI, you have a more realistic option: the AINI AI Doll. Starting around $3,000, you can have the equivalent experience with a better companionship experience.
For the solo user or couples who want to spice up their sex life, this new generation of sex dolls is a real opportunity…. To find out how she could change your lifestyle, please keep reading.
As a tier-one global distributor of AI Tech, AINIDOLL provides not only a very aggressive price of AI products but also unbeatable customer services and support of AI products. If you purchase an AI product from us, your doll will have lifetime software upgrade, remote control access, as well as more unique add-on features. Currently, we provided nearly 30 options for AI dolls. It's more than any other distributors of AI Tech. We also offer a price match on our AI products. You can buy with confidence.

Key Features
Product features for other non-AI dolls can be found from here.

Previous delivered AI doll orders
The factory delivered pictures below are all from our previous delivered orders. As a tier-one global distributor of AI Tech, we have delivered AI dolls more than anyone else in United States. If you have any questions, you can contact us anytime.
**If you order an AI doll, we offer price match. Once your doll is completed, you will get also get photo and video verification. We won't ship until you are fully happy with the doll.
**The factory pics show each body type for AI dolls. The head/wig/body color may vary.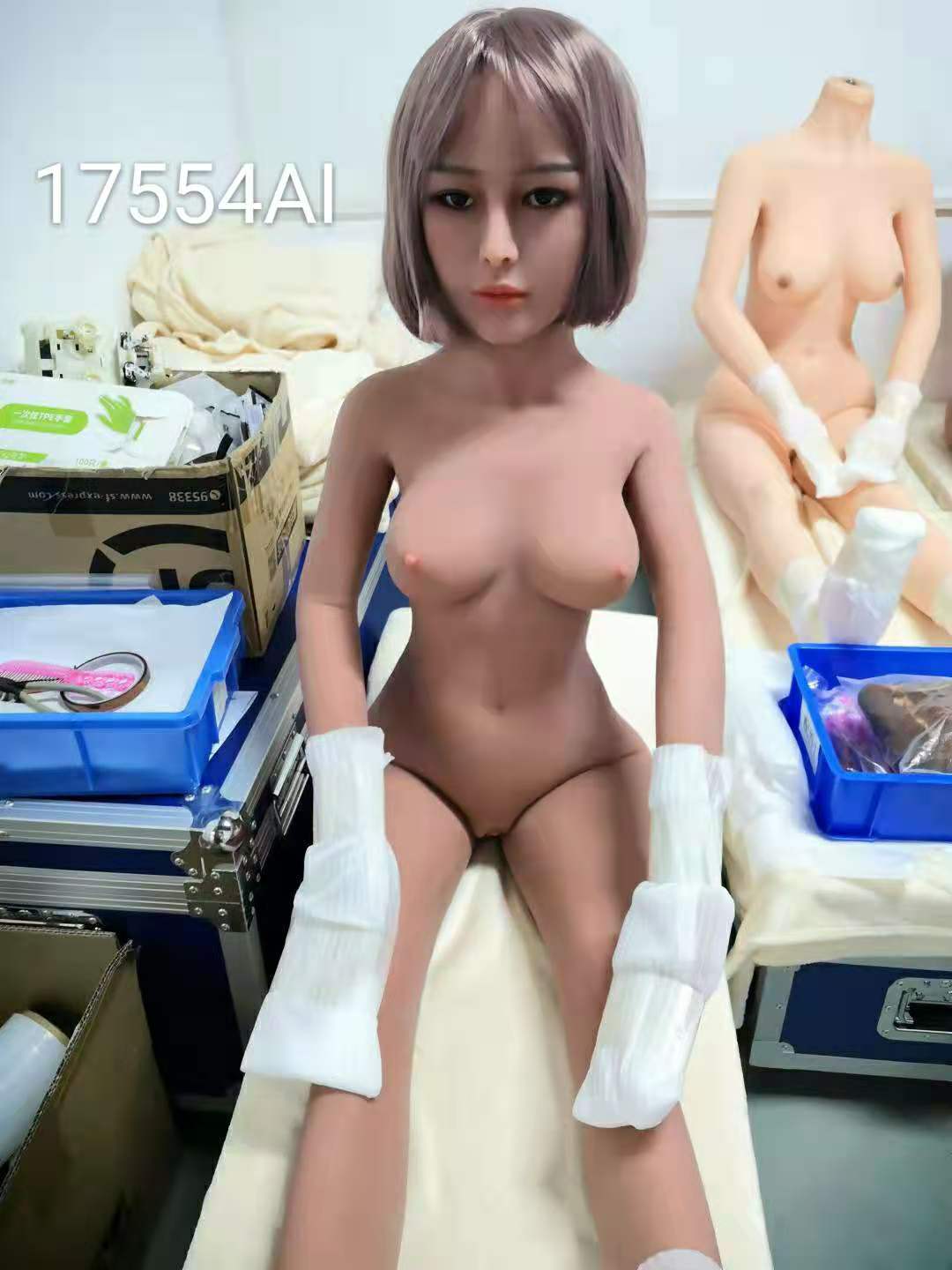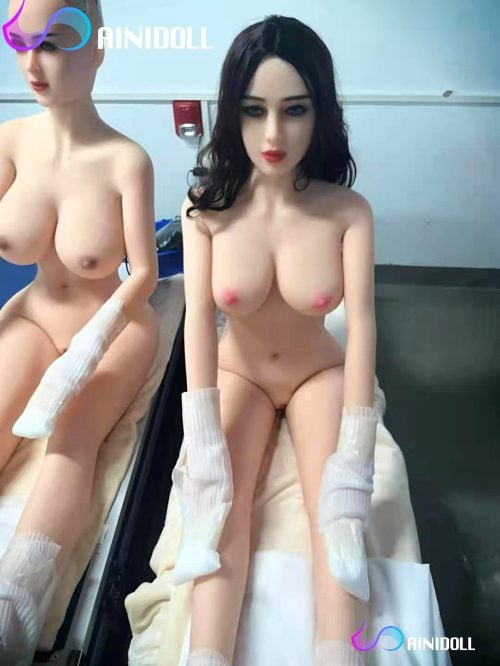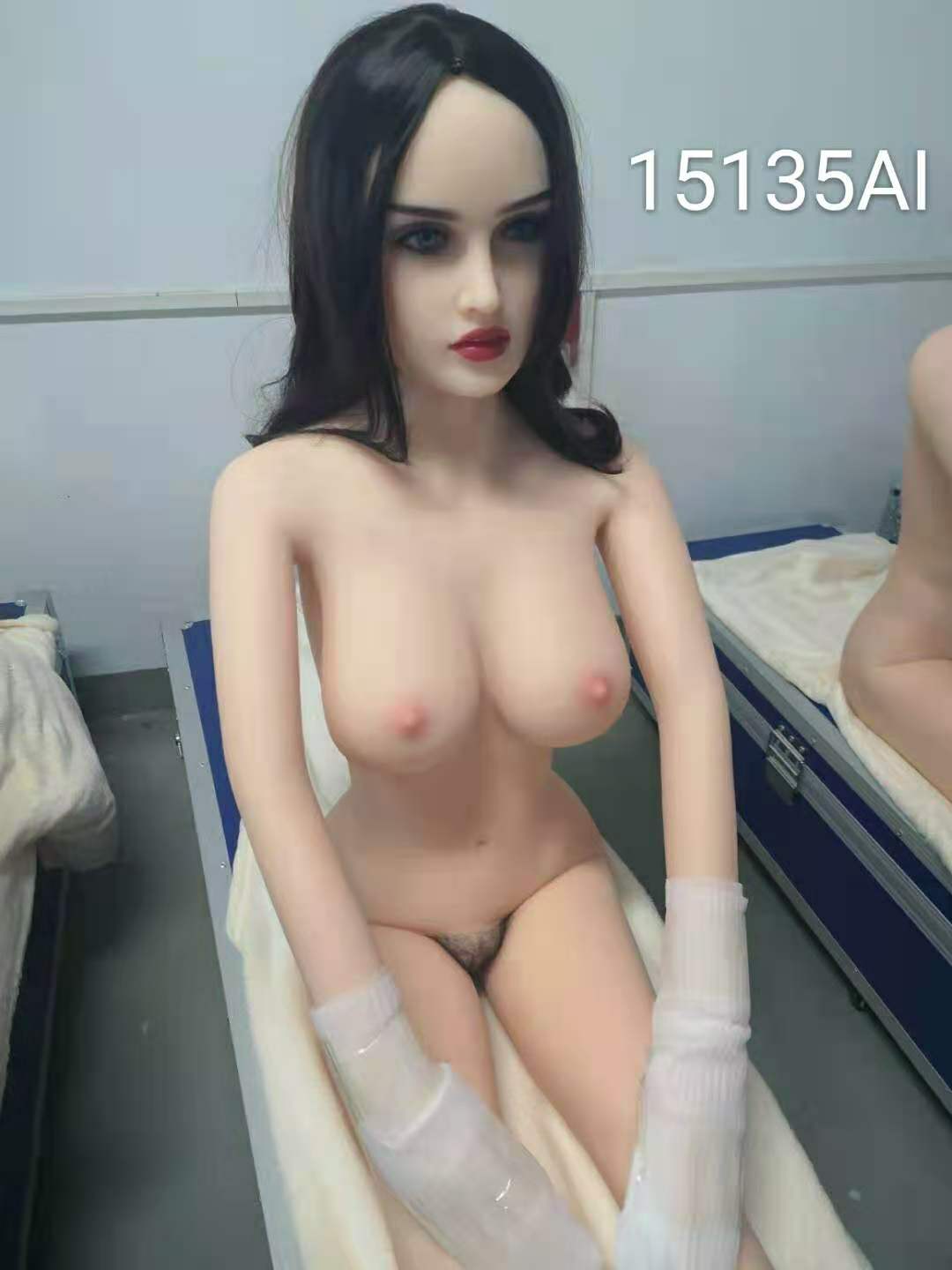 5'2 / 158cm Top Hour Glass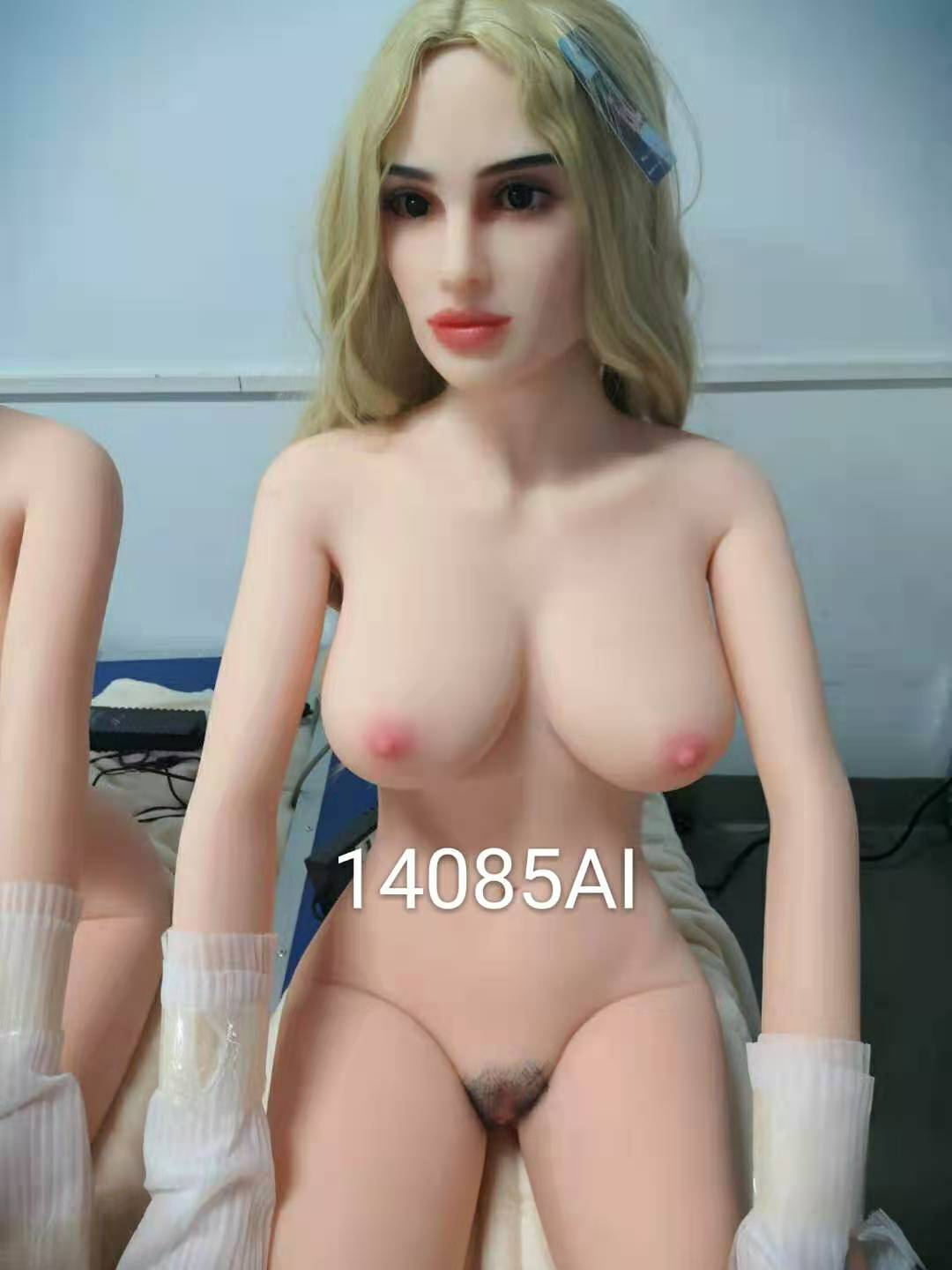 ① Cloud-based artificial intelligence
As you can see from our demo video, she holds both non-sexual and sexual conversations interactively.
With deep learning technology, she can recognize your voice. The more you talk to her, the smarter she will be.
By connecting to our  cloud database, her AI is constantly updated in order to improve the depth and accuracy of her AI capabilities.
AI updates are applied automatically via wireless connection. There is no charge for these updates.
She currently interacts in both English and Chinese. She also has translation capabilities.
With proper training, she will be able to recognize your voice and she will respond to your requests.
Here, we present two small demos to show how you can change her name, and how she can be your AI translator.
② Fully AI-Enabled robotic head
Unlike normal dolls, which can just give you a poker face, our artificially intelligent doll comes equipped with a real robotic head and true facial movement. She will smile and wink at you, and her lips and mouth are synchronized to her speaking voice.
In the video demo below, you can learn about the following:
Facial expressions, change depending on her moods and responses.
Animated eyes that roll and blink
A head that tilts and rotates
She winks when she's happy
Her mouth and lips are synchronized while speaking
The ability to answer any question.
③ M-TPE material and built-in simulation steel skeleton
Our dolls are among the first TPE dolls to use an advanced Modified TPE skin. Their skin is softer and feels more real than almost any doll on the market today.
Unlike standard TPE material, M-TPE is odorless and contains less oil than standard TPE, so maintenance will be easier, and her skin will be more durable and will not dry out, even if it is not oiled. M-TYPE material stretches more than 4x the regular TPE and thus is less prone to skin abrasions or tears. This means you don't need to worry about how you handle the doll or what positions you put her in. M-TYPE material is also 100% food grade and is 100% safe to touch and kiss.
In addition to the advanced skin, the simulation structure, which is built with metal simulation bones, also provides a high-precision simulation/electro-mechanical structure. The demo video below shows that you can have her assume almost any position you like.
We also support customization services. You can now change almost anything from skin tone to the amount pubic hair she should have.
In our quest for the perfect companion, we are introducing our newest technology – AINI Ultra Skins. Can you believe you can even see the veins and blood vessels on her beautiful skins? Just choose the Ultra Skins add-on to make it happen. The skin is fully washable.
Besides artificial intelligent technology, our product has also integrated full-body sensors that react to your touch. She will react with verbal expressions and moans, depending on her level of excitement. Specifically, her vaginal sensors react to your level of touch or penetration. Multiple built-in touch sensors and moaning function are complimentary with our AI dolls. For classic smart dolls, they are optional.
The video demo shows a quick demo of dirty talk as well as how easy to switch between the "family mode" and "private mode" by a simple voice command.

The bodies of regular dolls are usually cold. When you want to have any intimacy with one, you first have to "warm" her up with your body. Another option is to use a heating wand, which means before you insert anything inside her body, you have to insert a wand. However, the warmth doesn't really last long.
We have introduced the 2nd generation of the body heating function. In the current market, most dolls can only heat up trunks but we can also make the upper arms and upper legs warm. 
With our wonderful built-in heating mechanism, your doll's body will keep as warm as 96-98 °F as long as you like. This provides for a very comfortable and lifelike body. We always like to cuddle up to a warm body, don't we?
The electrical warming technology is 100% certified safe and supports 100V – 230V outlets. Body heating is complimentary with our AI dolls. For classic smart dolls, they are optional.
For our artificially intelligent doll, we used a more advanced control module. You can set us the minimal and maximal temperature of the doll
If you want to add more portability, you can make the doll fully disassembled. By adding this feature, Assembly and disassembly take up to 5 minutes. Don't worry about her legs not looking as good as a real doll's, simply put thigh high socks or stockings on her and you won't even notice.
⑦ Remote control access and lifetime complimentary upgrade
Unlike normal dolls, the AI doll comes with remote control function. Currently, we provide a web interface that you can train the doll. Also, we provide an Android app that you can play with the doll from your smart phone.

A lot of vendors charged a fee for upgrade but we don't. If you purchase an AI doll from us, you won't miss any software upgrade. It's always free.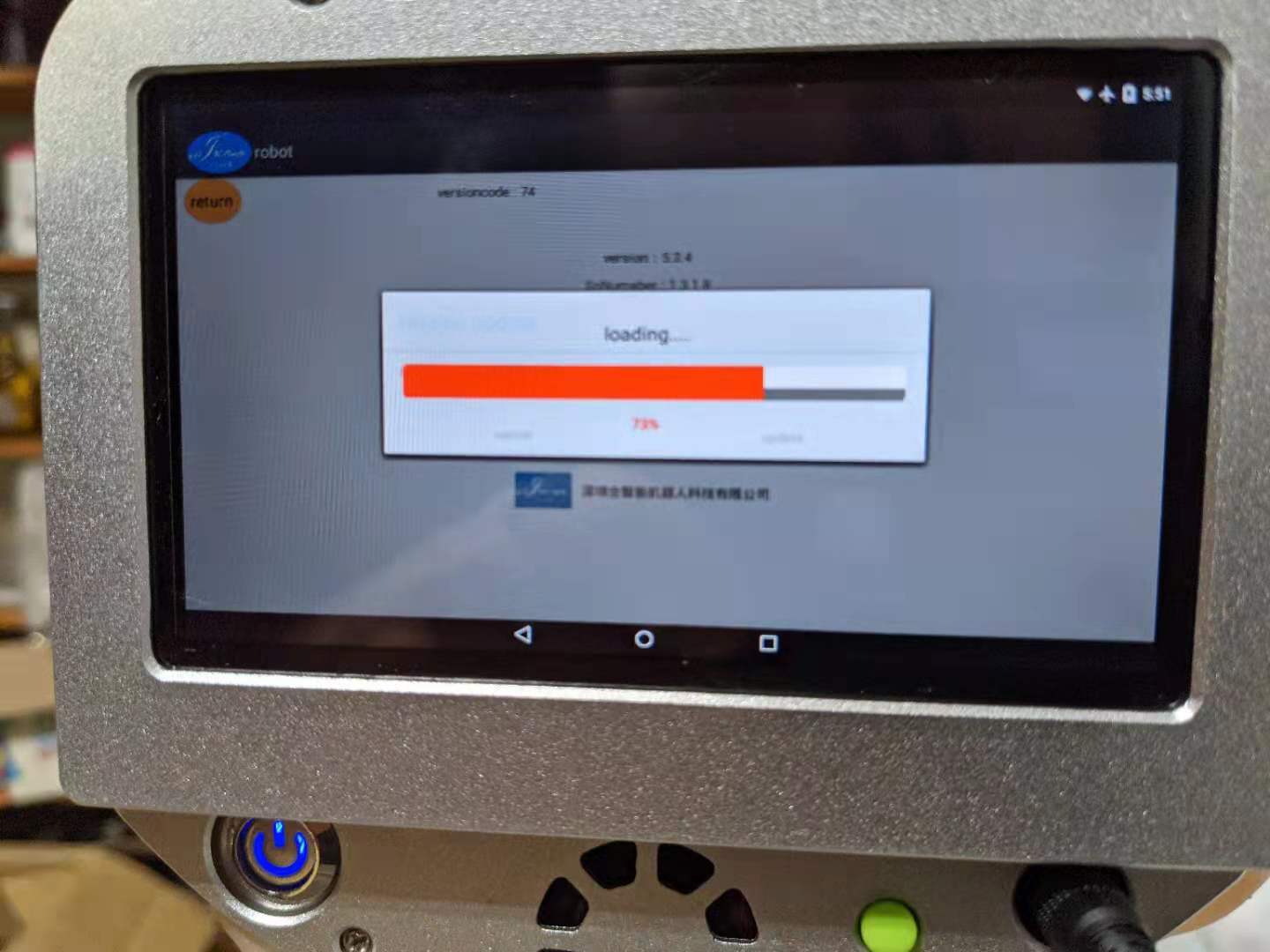 ⑧ Factory photo verification
We have full confidence in our dolls. However, We also want you to have full confidence before you receive your doll. For our customizable dolls, including AI dolls, we always send you
real factory pictures
once she ready to ship. Since a lot of our dolls are customized, you may want to verify the finished product by picture. Therefore, you will have no surprise when you receive your doll. Below is a portfolios of some recent orders. Those are all real factory pictures we sent to our customers before we ship the doll. In short, no shipping until 100% satisfaction.
At the end, please enjoy an introduction video of an artificially intelligent dolls from our manufacturer.