We started
Cutie collection
, AINIDOLL's miniature/small doll product line, in 2020. In the past two years, we have sold thousands of
Cutie dolls
in America and Canada. Currently, we offer over 100 model selections with nearly 30 different add-ons for our small dolls.
       Even we though we have helped thousands of customers to get their dolls, we understand smaller dolls are still questionable to a lot of people. A lot of customers are grateful when they get a quality doll with a very aggressive price from us. While some people still ask us why we offer such a
young-looking doll
. We understand that false beliefs about them are everywhere in our world. We also believe that we are not doing anything evil or wrong by carrying smaller dolls. Actually, we have helped a lot of people. 
       Kevin is one of our customers who may give you some inspiration and insights in terms of a smaller doll. He is a returning customer of AINIDOLL and has purchased a few smaller dolls. He's had some unfortunate stories in the past, but he is a happy person now. In this video, he talked about his doll, his stories, and healing.
       (New videos coming soon!)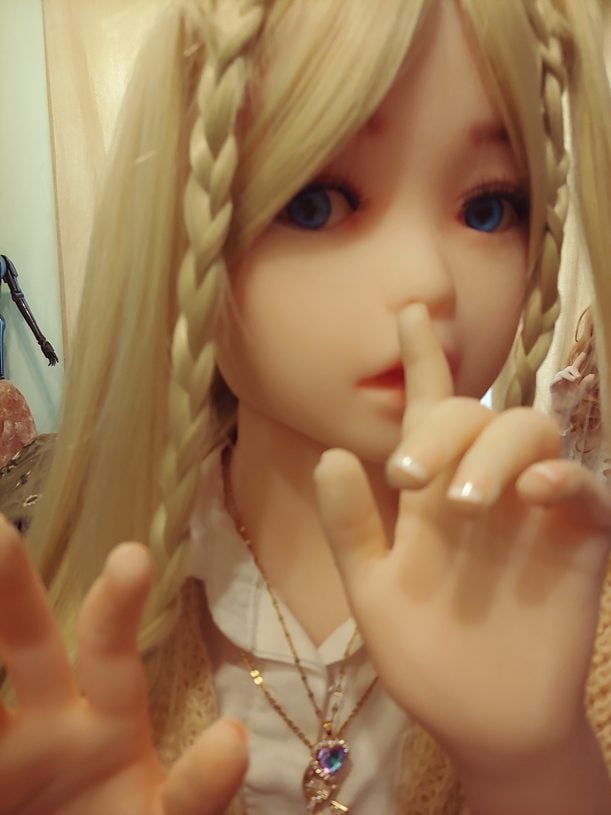 He sent us the video and the testimony below during Thanksgiving last year. To be honest, we didn't post it earlier since we understand smaller doll is a controversial topic.  Personally, I talked to Kevin a lot. One thing I told him is since we are a new brand and we chose to offer a lower price, but a lot of people think our quality and service are also compromised. He chose to help us unconditionally and is willing to share this video. Trust means a lot to us. We truly appreciate it. 
       p.s. some competitors posted online and said we posted fake reviews. If they still think this small documentary is made up, we should get an Oscar Award this year. 🙂
The original testimony from Kevin:
       I purchased a ready-to-ship Kanyan model from AINIDOLL. She arrived within a week and looked exactly like the photos. I think her hair was a little nicer. Other websites have similar models and the same photos, But I've learned there's a lot of scammers out there also.
     AINIDOLL's prices are competitive, and the quality is outstanding! I could purchase a much more expensive doll from a few well-known sites. I've read their customer service is good. With AINIDOLL I found the customer support to be much more personal. Along with some of the stories and reviews from customers, I decided to buy from them. I have been very pleased with their attention to customer satisfaction and the ability to contact them anytime to discuss options or shipping information.
     I purchased another doll from a different company. The price was competitive but the response to questions took days and weren't even answered correctly. They did offer to give me a taller version for free due to shipping delays. I didn't want that, I wanted the size I had ordered. There were no options available with her, not anything like AINIDOLL.
       Even their other models didn't offer much in the way of options. No internal heating, no looser joints. The doll looks similar to the photos but it's not the same. At least she came with standing feet. However, I got a bag of screws and had to figure out where they mounted in the 3 skeleton mounting holes in the feet. Meaning, I had to make a small cut for each hole and put the screw in myself. Not cool.
     She also had some minor blemishes on her leg and head, and you could tell where they filled the hole for the gel inserts on the side of the breasts. Her photos had brown eyes; she came with blue. I was glad actually. Her wig seems to be more prone to tangling than my other doll. They all get tangled somewhat.
        Overall, my experience with AINIDOLL has been the better one. I will buy from them again.