Are you a first time doll owner? Are you a first time AINIDOLL visitor or customer? Are you concerned that Ainidoll may be selling knockoffs or a scam seller? Are you lonely? If you are, let's put those fears to rest. This article is for you.
     Gary is 66 years old from FL. He became an AINIDOLL customer and a first time doll owner in June after a searching for 8 months. We do appreciate that he shares his voice for us.
     Why do we post his review specifically as a blog? We do have a lot of customers having the same concerns everyday. We also have some people saying that we post fake reviews. As a new doll brand, it took us much more than any established doll brands to get where we are today and we do have people question us about our business/products everyday. However, we also do have a lot of customers, like Gary, who chose to trust us and even returned again and again. Your trust means a lot to us!
     First, we will show you Gary's review, then tell you which doll he decided to buy and why.
     Gary started contacting us in early June, 2022. After exchanging 10 emails, he put his faith in us and decided to place an order of $1000+ on a doll from our AINIDOLL Cutie doll collection. Before that, he had spent over 8 months on different sites for his research.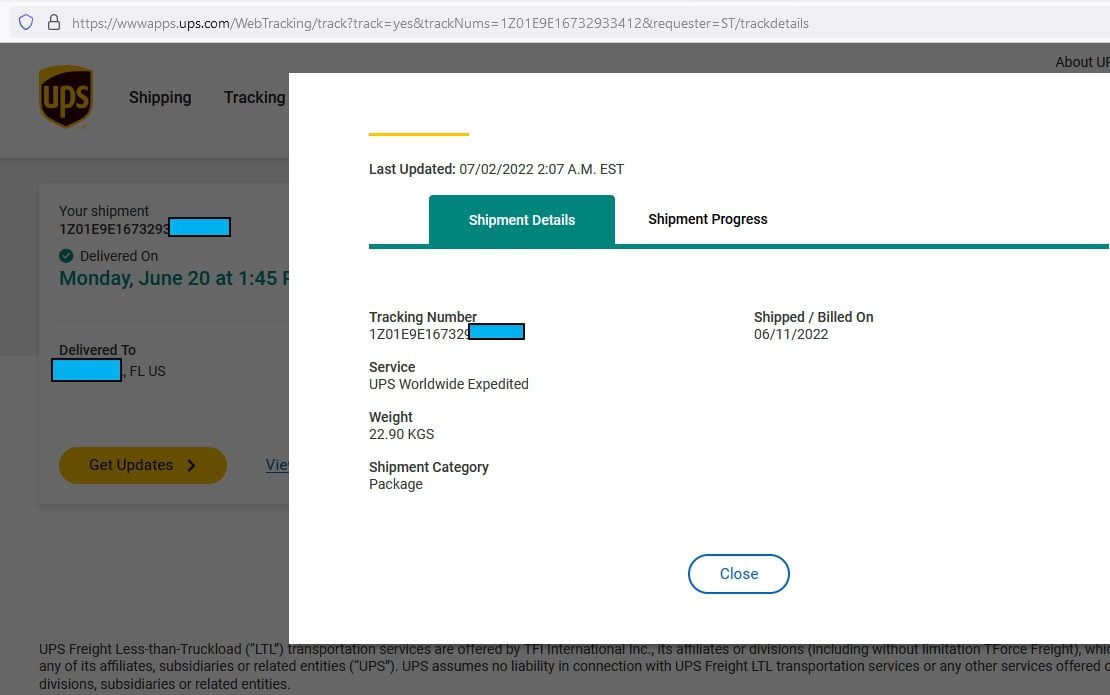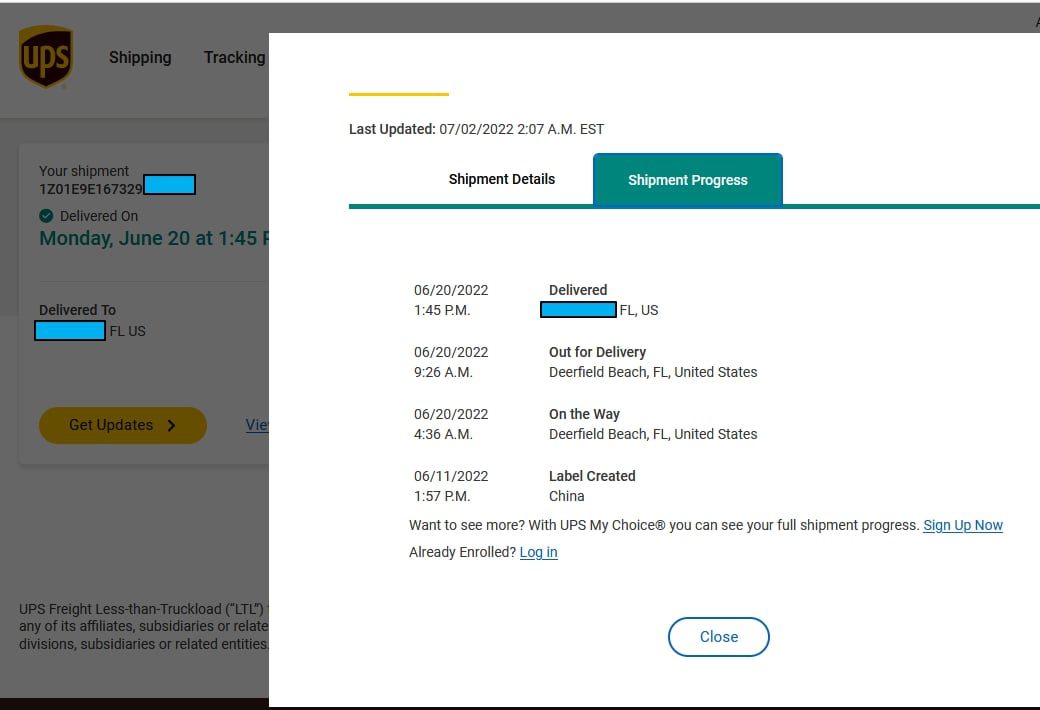 Original Review Gary posted on cusrev on Jun 25th, 2022:

     I am giving this review to help all of you who may be sitting on the fence, of whether to order and perhaps what to order. I will tell you some thoughts and opinions in paragraphs. This is in depth covering everything. You should read it all to understand what to expect.
     Let's talk scams, legit orders and the fear of ordering from any place, including AINIDOLL, and what you could wind up receiving in the mail. I had been looking for 8 months at different sites. When I finally decided I would place an order, it took me 4 months, to finally do it. Like many, I worried: Will I actually receive anything? Will it be some inferior piece of junk? There were many other questions, but they will be addressed in another paragraph. I decided on AINIDOLL for a few reasons. The rep for the company is in the USA, not from overseas. The site is well constructed to help you in many ways with your decision. I had sent questions in a few times. They were answered quickly and were very informative. Funny, one thing that I really liked, was it was easy to tell I was talking with someone in the USA. No broken English or poorly structured sentences. I do not mean this in any offensive way to
those overseas, but this was going to be my first doll purchase and it made me feel a little better dealing with someone here in the USA. Some models of prebuilt dolls could even be sent from within the USA. All of this put me more at ease to be placing an order for a high value purchase.
     What did I get? How long did it take? Was it like AINI said it would be? I will get into my exact choice in the next paragraph. I ordered my new friend. I got the receipt in my email, verifying to you your choice along with whatever upgrades you may have purchased. This is a good way to verify your doll is being made to what you want. I do not want you to misunderstand what I said about the rep being here in the USA. They are, but more than likely your doll will be made overseas. But you never have to deal with anyone overseas. AINI does. Once the doll was built and shipped, I got a UPS email with a tracking number. Then time slowed down, like waiting for Christmas Day as a child. It took about 10 days to arrive, but seemed like forever. But come on, only 10 days being shipped from overseas!
     I ordered a Cutie Doll with the following upgrades/accessories: Blonde hair, blue eyes, I got to choose the style hair, size 128cm/4'2″, standing feet, built in body heat, voice and sensors, articulated hands and fingers (imo this is a must), shrugging shoulders and an insertable tongue. One of my concerns about a Cutie Doll at 4'2′, would she appear too small for me. Another concern, I am older, would she be too heavy for me to move her around. The answer to both is no. She was not too
small and not too heavy. the 10 days finally went by, and then she was here!
     Don't be surprised, for shipping and protection, her head is next to the body. It was very easy to attach. I unpacked her, removing all the protective wrapping that guards her head, eyelashes, fingernails and toes. Once the wrapping is undone, head attached, dressed in her outfit, she will come alive for you, just like mine did for me. She was perfect. I could not be more thrilled! Everything was as it was supposed to be. I had no problems. Whew, a first-time buyer and I was not scammed. Instead, I became a very happy person and a future customer. All the stress of my initial questions and worries was wooshed away.
     You will find all the support you need for questions. You will find some good communities online to share and discuss things with other doll owners. I am already on a smaller invite only site to be able to discuss or ask any questions I might have. Share stories and photos. There are different rooms on this site. Some are rated G rooms, some are PG13. Remember all owners are different with their new companions. Some have them for only emotional support. Some for sex. Some for both. Hence, why
there are different rooms. It is free, in the right room, to ask about things to do with sex and the doll. Another room may be to ask about clothes. When I say clothes, trust me, this will be an entirely new and wonderful experience. Don't worry, you do not have to be in Wal Mart or Target shopping for girls underwear or dresses. There are plenty of mail order places, including Wal Mart and Target. You will find other owners respectful and fun.
     My companion is a little prankster. A day will not go by where she is not doing an innocent prank or thinking of new ones. Hence, her name. You will find your interaction more meaningful than you are expecting.  I think I have gone on long enough but wanted to see if I could help you overcome some of the fears that I had
     Let me close by introducing you to my new companion and prankster, Lohkee Trueheart!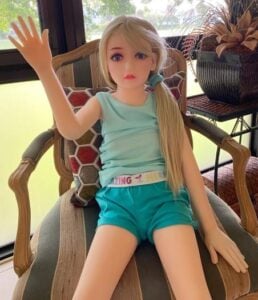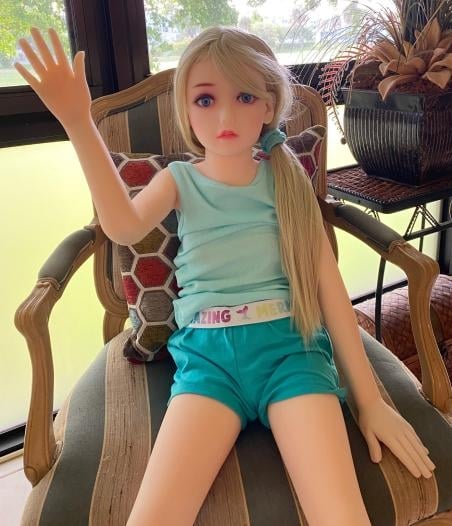 I had the pleasure of speaking with Gary on June 5th, 2022. He was initially going to order a ready-to-ship model, Karlee, when we got to talking. He was a little unsure at first, but after telling him about my doll, Hayden, and showing him a few pictures, he felt at ease. We enjoyed a lively discussion and he ended up ordering a custom Cutie , quite similar with some of the newer features. And yes, they are shipped very discreetly, not to worry. When he received his doll, he was ecstatic! She is everything he'd hoped she'd be and a joy!
     The doll community he speaks of is one that I've discovered on Discord. So I created an Ainidoll Discord to help connect new doll owners to a larger community. However, we have to blur the lines sometimes. Generally Discord frowns upon nudity and sexual related content, so we try to keep things low-key (no pun intended) to be able to share our photos and connect with one another. The subject of dolls is still mostly taboo to the rest of the world. For me they've become emotional support companions. Everyone has their own reasons for getting a doll.
     Many of our dolls are made to order. If you don't see an option, or you want something special added, just email us directly or send us a note with your order. I'm a rep here at Ainidoll, Kaley (she's my first doll), and I'm usually available to chat with you. Our main office is in Boston and I'm here in NJ.
     A quick update. Gary contacted us again today, July 18th, 2022. As sometimes can happen he's had a few minor issues. His voice module was acting up and he wasn't sure about the shrugging shoulder option being installed or not? We had to help him get the correct charging setup but there still may be a problem with it? We don't know yet.
     I want you to be assured, as with anything in life, things sometimes don't go as planned. We will do our best to get everything corrected for you. Your patience is appreciated. We won't sell you a doll then disappear, as with what happened to one customer with another company.
     They wouldn't respond for two weeks until he gave them a bad review on Ebay. Then they got back to him immediately and tried to make it right. His doll came with a mismatched size head bolt, missing many of the extra items he ordered, like extra eyes and wigs, solid instead of hollow breasts but never informing him that due to the extra-large size of them, that they couldn't be hollow. She also had some tears under the armpits.
     We can't say it enough. Buy from reputable vendors like Ainidoll. If you do happen to have a problem, we'll be here to help you solve it. There may be a few Ebay sellers that are OK, but your choices will be limited and there's always the chance they'll disappear with your money.
     Here's our correspondence today:
Gary 8:02 AM
     Re: Shoulders
     Hi Brian, 
     It is the long lost me! I am getting ready to go in and catch up on many messages/posts I know are there. Sorry it has been so long. In order to excuse my absence and failure to stay caught up I will have to explain one thing to you. This will help if this happens again in the future.
     I am a Cancer patient. While fortunately at this time, it is not active, Cancer can bring a host of other problems at times. It does not happen that often, but when it does it can put you out of commission for a few weeks at a time. Usually, not requiring hospitalization, but certainly not able to be social. Just wanted to let you know that, but let's change the subject. No need to bring that thought into your life.
     The charging cord works, however, the unit itself is not working the way it is supposed to on sound. I will have to write to Mike on this. Before I do, I want to try and get with you over the next few days and take you up on your offer to help with the shoulders. Although, I think they may not have put them in. I will email you when I am able to do this and see if you are available.
     I am going to read the messages posted. I will not have any new pics or too much to respond to, so do not think I am ignoring the posts. I probably answered some with this email. 
     How is Kaley and friends? All going good?
     Lohkee is doing great. She has been watching over me. She saw the post at AINI and enjoying her 15 minutes of fame! OMG, there is no stopping her now! She better keep her feet on the ground and not get up on a pedestal, over this post about her, or I may prank her for a change.
            Best Regards.
                                  Gary
You12:01 PM
     Re: Re: Shoulders
     Hi Gary,
     So good to hear from you! No worries. I have some health struggles myself that can knock me out from time to time. Thank you for taking the time to write. It's great that you have Lohkee to be there with you now too! She must make you very happy for you to be writing us. That warms my heart!
     The girls are doing great. They are all overdue for 'Powdering Day' however. And they really want to get outside and play sandbox and have other adventures.
     Sorry to hear you're still having a few issues with her. If you've managed to get the correct cable and charger, charged the unit, and it's still not working, you may have to contact Mike for a replacement.
     As for the shoulders, squeeze in along the shoulder from the outside joint to the collar bone area; you should feel a lump just before you feel the top of the heating element. (the heating element feels like she has ribs) Then you know she has that joint.  Put her arm straight down, place your hand on her neck with your thumb under her armpit, kind of karate chop twist your hand while grabbing the upper arm and push straight up. You'll feel that segment move up and she'll shrug.
     I'm sure she can be very demanding like Hayden, although a bit more mischievous. You take care.
                                  Brian